Music is more than a hobby for me. It's a passion, and it always has been. I grew up in a very musical family, and I was lucky enough to go to a school that supported the arts (though, in this respect, there is always room for more support).
As I've gotten older, music has also become a way to decompress from what is occasionally a grueling work schedule. I play a couple of instruments and I sing, and for a while now I've been trying my hand at recording some of my compositions and favorite songs. I do this in a small home studio that I've built over time. It's nothing fancy, and I'll continue to improve my setup, but I think this equipment represents a solid, entry-level rig.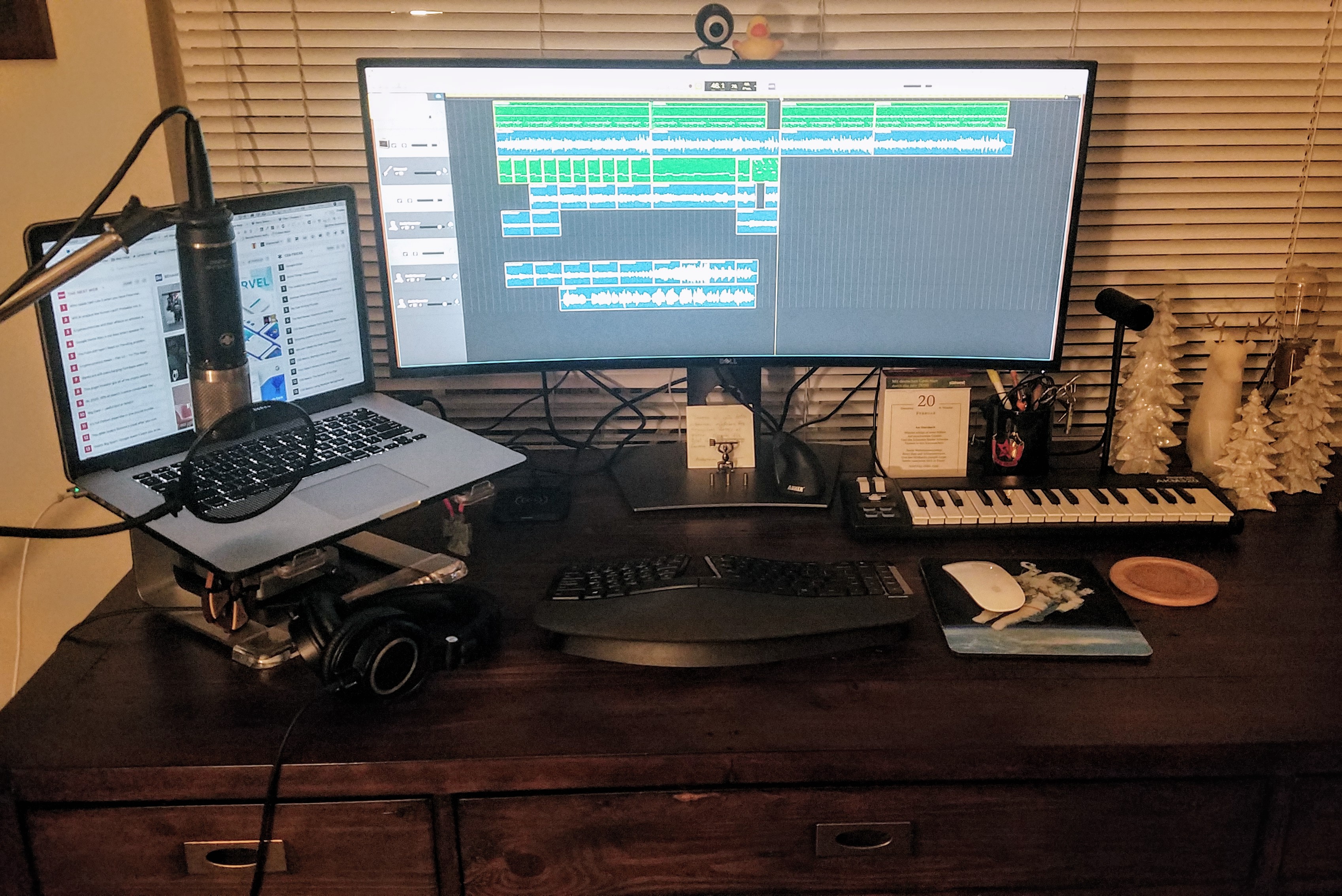 Yes, there's a rubber duckie next to my webcam.
I'm going to talk about hardware rather than software (I use Garageband on a Macbook Pro to record at the moment), and I'm always looking for new, budget-friendly ideas, so if you know of a great piece of equipment, drop me a line.
Microphone: Sterling Audio ST55 Large Diaphragm FET Condenser Mic
Price: $199.99 at Guitar Center
The key to recording vocals and acoustic instruments is solid mic. This Sterling Audio ST55 has been in my setup since high school, and it's treated me pretty well. But, no need to take my word for it! It gets pretty good reviews on Guitar Center's website. You can also see I've attached a pop filter—you can get a reasonable one for under $20 anywhere online.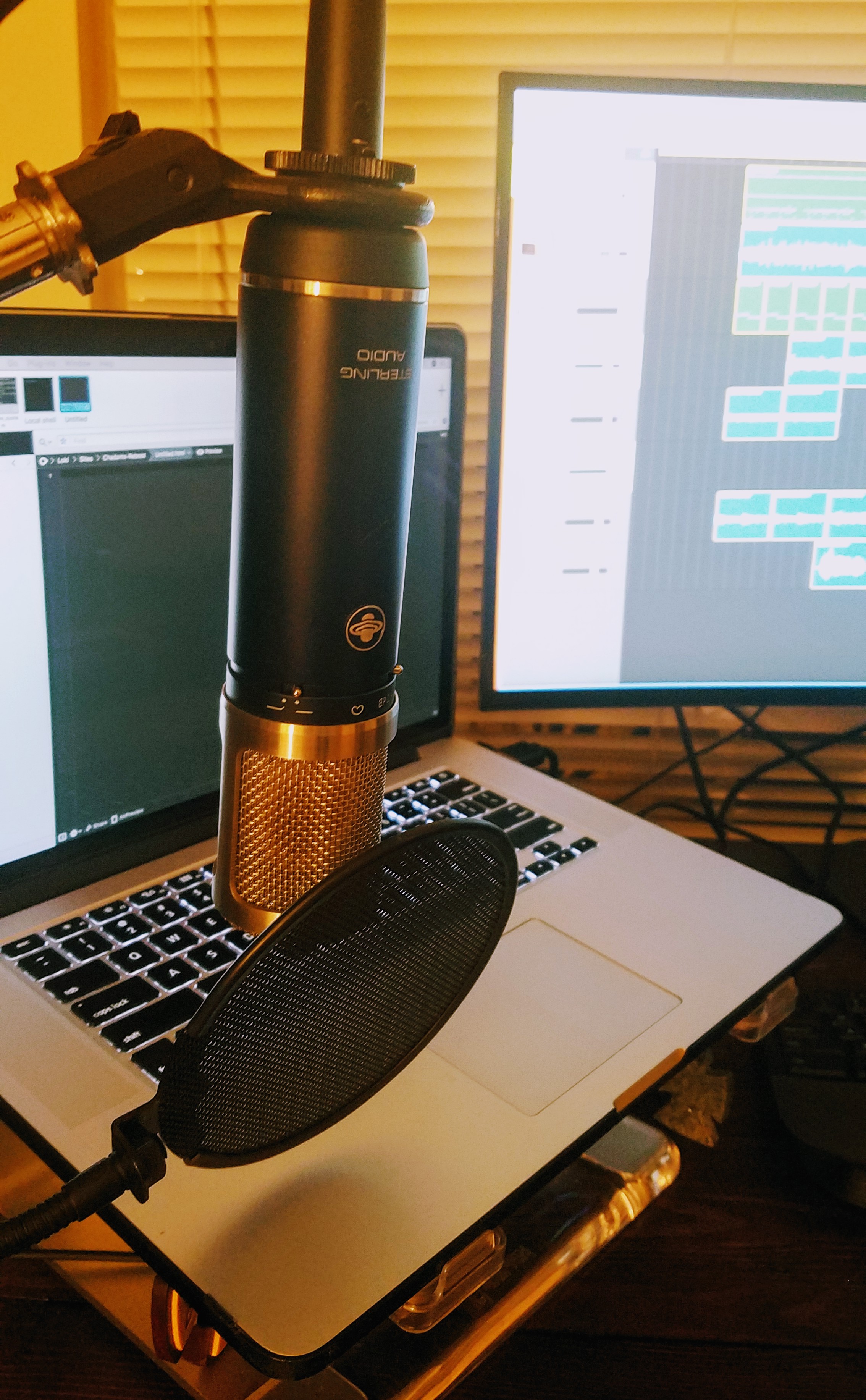 Headphones: Audio-Technica ATH-M50x Professional Monitor Headphones
Price: $149.00 at Audio Technica
These things are really nice for the price, and I even used them for plain old Spotify listening until I switched them out for a more comfortable, noise-cancelling pair. It's also important to listen to your mixes on a pair of good studio monitors, but if you're on a tighter budget or live in a smaller space, these will do the trick.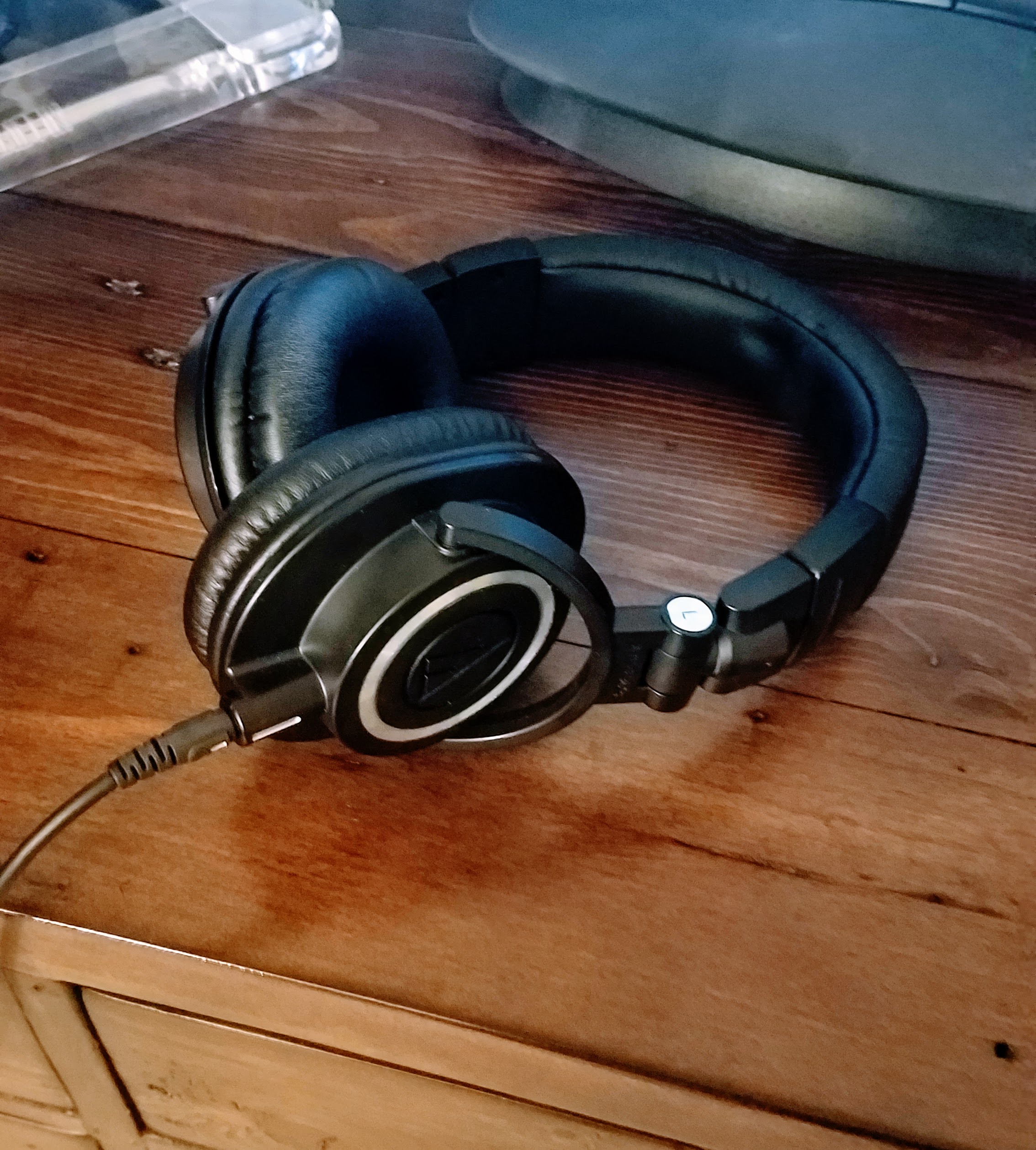 Midi Controller: midiplus AKM320 midiplus MIDI Keyboard Controller
The first instrument I learned to play was the piano (shout out to my grandmother for being a GREAT piano teacher), so trying to write and record music without a keyboard for midi input drove me absolutely nuts. I have a giant digital keyboard, but I wanted something totally portable that wouldn't break the bank. You get what you pay for—this thing feels not a little like a toy—but for simple needs on a budget, this controller works fine. If you do opt for one of these, do yourself a favor and also buy a sustain pedal with a polarity switch.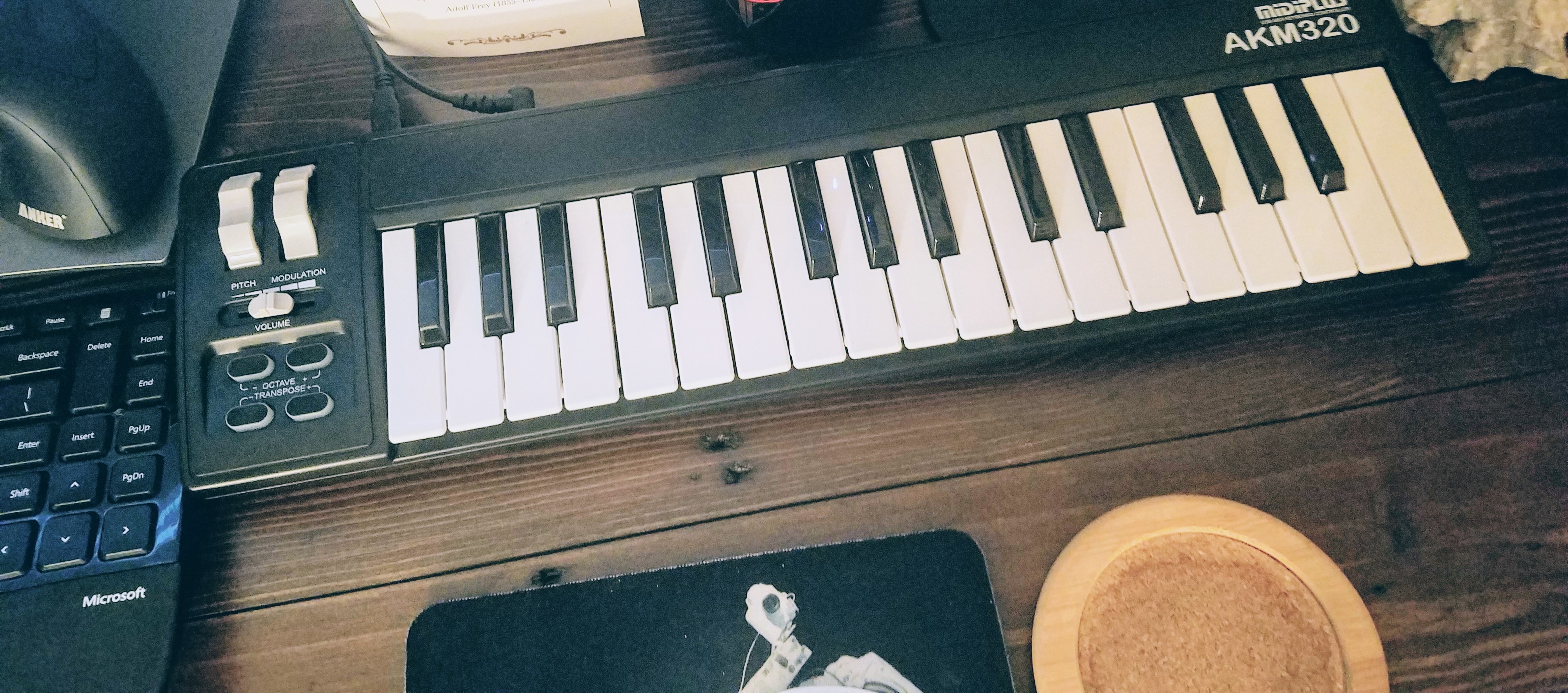 USB Audio Interface: Apogee Duet
This is the thing that ties all of the equipment together and makes the recording process come alive. I got the Apogee Duet for Christmas this year, and it's been refreshing to record with an interface that works without hassle. (If you can afford it, do not skimp on the USB interface—the cheaper ones I've used in the past caused me hours of headaches.) It comes with lots of input and output dongles and doodads—there's room for 2 inputs, either mic or line-in, and it also has a headphone output, USB output, and the ability to provide phantom power to condenser mics. All of that comes with a pretty slim and sleek profile. The firmware that comes with this thing is, unsurprisingly, goofy, but once you get it installed, you can boot up Garageband, select your inputs, and you're good to go.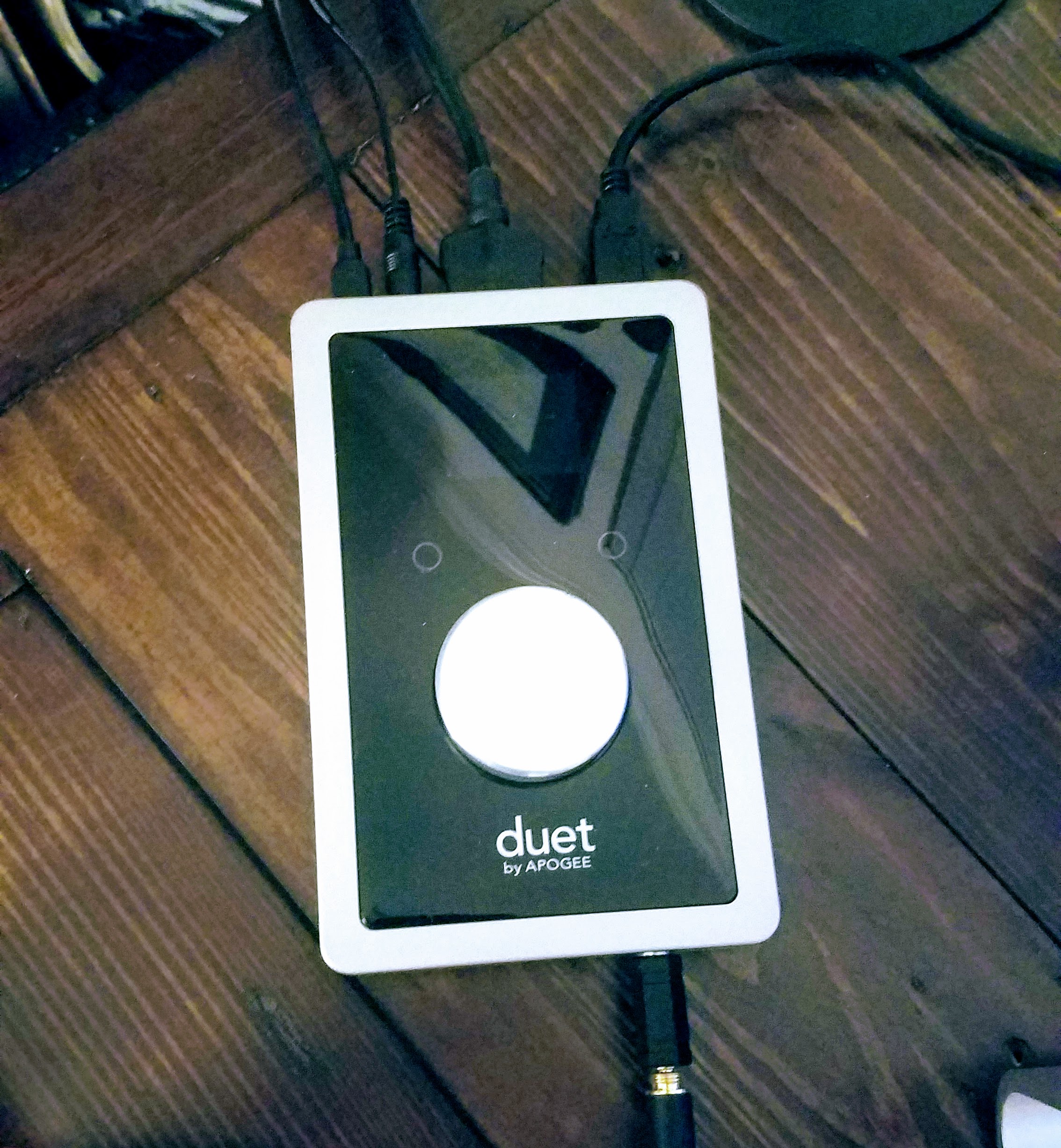 That about wraps it for now, but if you're wondering what the finished product sounds like when using this home studio setup, you can check out one my tracks below. Thanks for reading, and go make some music!